FREE CHECK-UP
Book your appointment to meet our specialist and avail FREE Mammogram*
* • X-Ray Mammogram only for women, 40 years and above (If advised by the specialist). • U/S Mammogram at a discounted price (if advised by the specialist)
About
"Cancer may cause pain, it may shock you, it may even make you face your mortality, but it can never take your spirit away."
'Pink It Now' is a breast cancer awareness campaign launched by Zulekha Healthcare Group supported by many, charities and corporates. The campaign is targeted at both men and women across UAE with the core message of 'Education and early detection' to fight breast cancer. The main focus of the campaign is to promote awareness about early detection of breast cancer through regular examination and medical tests.
Every year Zulekha Hospital offers free consultation and mammograms to the public to promote early detection and prevention of the disease.
Dr. Pamela Munster is the Campaign Ambassador of the 'Pink it Now' campaign. She is a renowned Oncologist and a cancer survivor, who has devoted her time and energy in spreading awareness and leading the fight against breast cancer. As a pioneer in the field of breast cancer research, she has been researching on better treatment options. Dr. Pamela is a Professor with the Department of Medicine ( Haematology / Oncology ), UCSF and the Director at Early Phase Clinical Trials Unit and Leader, Developmental Therapeutics Program, UCSF Helen Diller Family Comprehensive Cancer Centre, USA.
Warriors in Pink
Ford Motor Company has been in the fight against breast cancer for over 21 years. Warriors in Pink powered by Ford recognises the strength and courage it takes to deal with the everyday challenges of fighting breast cancer.
FOCP
The Friends of Cancer Patients (FOCP) is a UAE based society providing its services across the United Arab Emirates. FOCP is committed to helping cancer patients and their families get through the long and arduous journey of cancer treatment.
P&G
P&G serves nearly five billion people around the world with its brands. Trusted in millions of living rooms, kitchens, laundry rooms, and bathrooms, PNG products have challenged convention, led innovation, and helped shape culture, over the course of 181 years.
Schneider Electric
Schneider Electric SE is a French multinational company providing energy and automation digital solutions for efficiency and sustainability. It addresses homes, buildings, data centers, infrastructure and industries, by combining energy technologies, real-time automation, software and services
The Oberoi
The Oberoi, Dubai is a contemporary luxury hotel in Dubai, whose design embodies height, light and space. Internationally acclaimed for taking care of its guests, the hotel offers superlative views of the Burj Khalifa and an enviable downtown address that is prominent for business and leisure hotels in the UAE.
Danube Home
Danube Home is a leading home improvement and home furnishing retail brand with a strong, vibrant, ever-growing presence in the Middle East, Gulf Region, and the Indian Sub-Continent. Danube Home is known for its unwavering commitment to the highest standards of customer service, unmatched quality, strikingly beautiful designs, and innovative retail services.
Cool & Cool
Cool & Cool, a leading international FMCG brand, offering a diverse selection of high-quality products for Mother & Baby Care, Skin Care, Personal Care and Convenient Wipes & Paper and Detergents.
LivFit
LivFit is a comprehensive wellness program that helps you make positive lifestyle choices to improve your physical and mental well-being. Exclusively designed for Oman Insurance Company's healthcare members, LivFit empowers you to take charge, living your life healthy, happy and fit.
Khaleej Times
Khaleej Times is a daily English language newspaper published in Dubai, United Arab Emirates. Launched on April 16, 1978, Khaleej Times is the UAE's longest-running English daily newspaper.
Dar Al Khaleej
Dar Al Khaleej Printing & Publishing is a publishing house based in Sharjah, United Arab Emirates. The company was established in 1970 with the launch of the daily Al Khaleej newspaper.
The Discounter App
The Discounter set out on a mission to supply you with discounts at all the best spots and hidden gems across the city, so that you – or your friends and family – can enjoy them! We've worked tirelessly with our vendors to bring you diverse options, the biggest discounts and deals PLUS a smooth and easy method to redeem.
RIZEK
RIZEK is a digital communication platform that help you access the best offers and services from clients in various sectors including healthcare, automotive, beauty and wellness, packers and movers, maintenance, cleaning and pet care.
our specialists
Dr. Humera Bint Raees
Laparoscopic Gynae Surgeon and Specialist Obstetrician
Dr. Jagpreet Singh Deed
Specialist General and Laparoscopic Surgeon
Dr. Rham Zaki Ahmed Mohamed
Medical Oncologist
Dr. Kranti Deepak Jadhav
Specialist Obstetrics and Gynaecology
Dr. Tahira Mehboob
Specialist Obstetrics and Gynecology
Dr. Parag M. Rane
Specialist General and Laparoscopic Surgeon
Dr. Kaveeta Ramesh Kumar
Specialist Obstetrics & Gynecology
Dr. Fadi Alnehlaoui
Specialist General Laparoscopic & Surgical Oncologist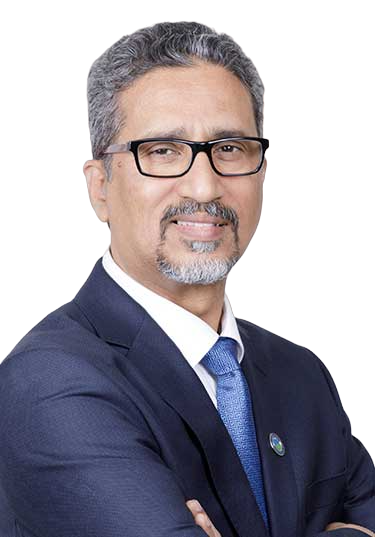 Dr. James Zachariah Pulimuttil
Specialist General Surgeon - (Bariatric, Metabolic & Advanced Laparoscopic Surgery) & Head of the Department.
Dr. Sheela Prince
General Laparoscopic and Breast Surgeon
Dr. Nafad Mohamed Lotfy Elhadidi
Consultant General Laparoscopic and Vascular Surgeon
Dr. Saima Asrar
Specialist General and Laparoscopic Surgeon
Dr. Nora Sharafli
Specialist Obstetrics and Gynecology
Dr. Soha Mohammed Ahmed Abdelbaky (Soha Talima)
Consultant Medical Oncology
Dr. Hend Amin Atwa Amin Khalil
Obstetrics & Gynecology
Dr. Amjad Abou Lteaf
Specialist General Surgeon - Advanced Laparoscopy and Bariatric (Obesity) Surgery
Dr. Mily V. Nair
Specialist Obstetrics and Gynaecology
Dr. Marwa Gad
Specialist Obstetrician and Gynecologist
Dr. Lena Alafeef
Specialist Obstetrics & Gynecology
Dr. Nagendra Prasad Anipindi
Specialist General Surgery
Dr. Tanya Pradhan
Obstetrics & Gynecology
Dr. Tamer Mohamed Said
Specialist General Surgeon
Dr. Nidha Iqbal Shapoo
Medical Oncologist
Mohamed Ahmed Ahmed El-Bassyouny Alawy
Specialist Medical Oncology
Faq
Q1. Are all breast lumps cancerous?
Most breast lumps are not cancerous, but only your doctor can help you obtain the tests that determine for sure. The purpose of practicing regular breast self-exams is to know what is 'normal' for you. Report any changes to your doctor promptly. Remember the chances of survival when breast cancer is found in later stages are less than 20%!
Q2. If breast cancer does not run in my family, do I still need to worry about having it?
Every woman is at risk of developing breast cancer, and that risk increases with age. In fact, more than 80% of breast cancers are diagnosed in women who do not have breast cancer in their family.
Q3. Does being diagnosed with breast cancer mean I will die?
The sooner a cancer is detected, the easier it will be to treat it. The only way to detect cancer early is by regular screening (Clinical breast exam & Mammogram) according to the guidelines.
Q4. Does a low fat diet prevent breast cancer?
Women who decrease their body fat and exercise regularly, more than three hours per week, can decrease their risk of breast cancer by approximately 20%. This may be due to an overall decrease in circulating estradiol [a type of estrogen] that may in turn decrease the stimulation to cells that are potentially pre-cancerous. If a low-fat diet can help decrease a woman's overall body fat, it may indirectly help to decrease her risk.
Q5. I have been having pain in my left armpit - I can't feel anything on the outside, but I feel that there is something that I cannot palpate. Is this something I should see my gynaecologist or my primary care doctor about?
It's understandable to be confused about breast self-exam, but what's most important is that you're doing it. Because of the fact that you have found something that doesn't feel exactly correct to you, it's worth seeing your gynaecologist or primary care physician for a good clinical breast exam. You may be feeling tenderness within your breast or armpit area that has a perfectly rational explanation, but using your own sense that something isn't exactly right to guide you to your gynaecologist is certainly appropriate.