FOR ONLINE APPOINTMENTS,
OR
ON
+971 600 52 4442
DUBAI
|
SHARJAH
|
ZMC
|
ZMECR
ENGLISH
|
عربى
BOOK AN APPOINTMENT / TELECONSULTATION
Patient Login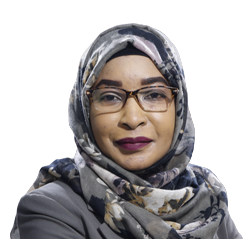 Dr. Sara Almahdi
MBBS, MD of diagnostic radiology and imaging from SMSB
Radiology Specialist
Work Experience
Dr. Sara has over three years of experience in the field of diagnostic radiology, prior to joining Zulekha Hospital Dubai. She worked in Soba University Hospital which is a comprehensive multi-specialty hospital and it is one of the best teaching hospitals in Sudan with a very well equipped radiology department.
She has experience in most of radiological modalities including conventional radiology, fluoroscopy, general and obstetric ultrasound, mammography, CT and MRI.
Languages Spoken
Special Interests
Neuroradiology
General ultrasound
Obstetric ultrasound
Small parts ultrasound
CT and MRI
Research / Publications
Conducted a research on Magnetic Resonance Imaging Brain findings in patients presented with headache 2018.